Midnight Resistance
Hi everybody . . . some advice needed . . . please?
Midnight Resistance board (thanks Womble) - ONLY just got around to putting it into a Cab . . . and guess what?
It is playing up a little (See attached picture).
Video is available here from my dropbox . . . https://www.dropbox.com/s/15xgd2l0ss7q26e/2015-09-27%2014.32.29.mp4?dl=0
Any advice is appreciated.
Cheers
Andy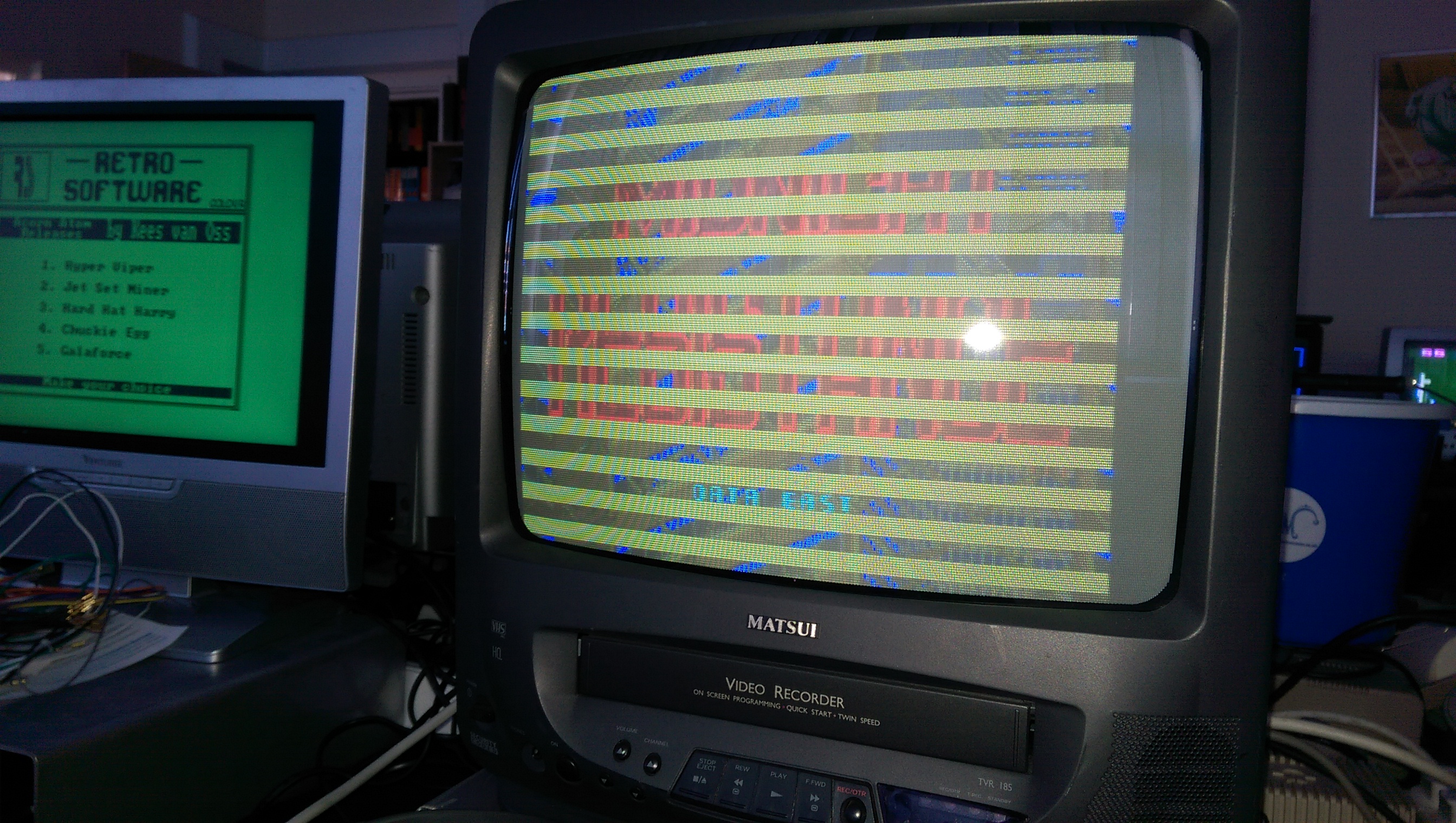 "I could see the faces of those who led pissing themselves laughing" - Funeral Pyre by The Jam
Topic starter
Posted : 01/10/2015 7:51 pm
Ouchy, have you only just got round to that 😀
Pretty sure it's 5 or 6 years since I dropped it off with you. Hehe
As always, check your voltages first off, but it looks like it's shat some more video RAM, probably a TMM2063 chip(s).
Posted : 06/10/2015 6:15 am
Yeah - sorry mate - you know how it is . . . thought it was about time we sorted it! 😉
Yeah my first thought was video RAM - I will take a look at those TTM2063's - thank you! 😉
A
"I could see the faces of those who led pissing themselves laughing" - Funeral Pyre by The Jam
Topic starter
Posted : 07/10/2015 10:25 pm
Posted : 22/03/2017 12:59 pm