Any retro discussion topics are welcome in here.
Topics: 885

|

Posts: 6,505
Topics relating to arcades or arcade machines can posted in here.
Topics: 195

|

Posts: 1,164
Please use this forum for anything off-topic or not related to RCM etc.
Topics: 744

|

Posts: 11.7 K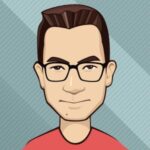 Want to discuss classic computer systems? Here's the place to do it!
Topics: 660

|

Posts: 6,741
Use this board for any items you wish to sell or any items you may want to buy, swap or even give away!
Topics: 1,196

|

Posts: 6,236
Gaming and related topics
Topics: 242

|

Posts: 1,740
To post your code and ideas
Topics: 110

|

Posts: 879
This area for SUBSCRIBERS only - A little bonus area! 😉
Topics: 26

|

Posts: 223
For new members to introduce themselves
Topics: 120

|

Posts: 1,343
Show off your collections
Topics: 55

|

Posts: 257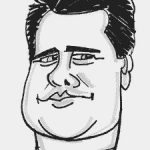 New or old Hardware? Please post your reviews or findings in this area please . . . 🙂
Topics: 19

|

Posts: 158