[Sticky]

Sponsor a Carpet Tile ....
Hello again ...
As most of you that have visited will know - our carpets are very worn and have been for some time.
So ... what about this? Sponsor a Carpet Tile (or Three!) ????
Help us re-carpet our lovely museum with lots of lovely new carpet tiles!
Further information is shown on the forum link where a poster (image) is viewable.
Thank you in advance. 🙂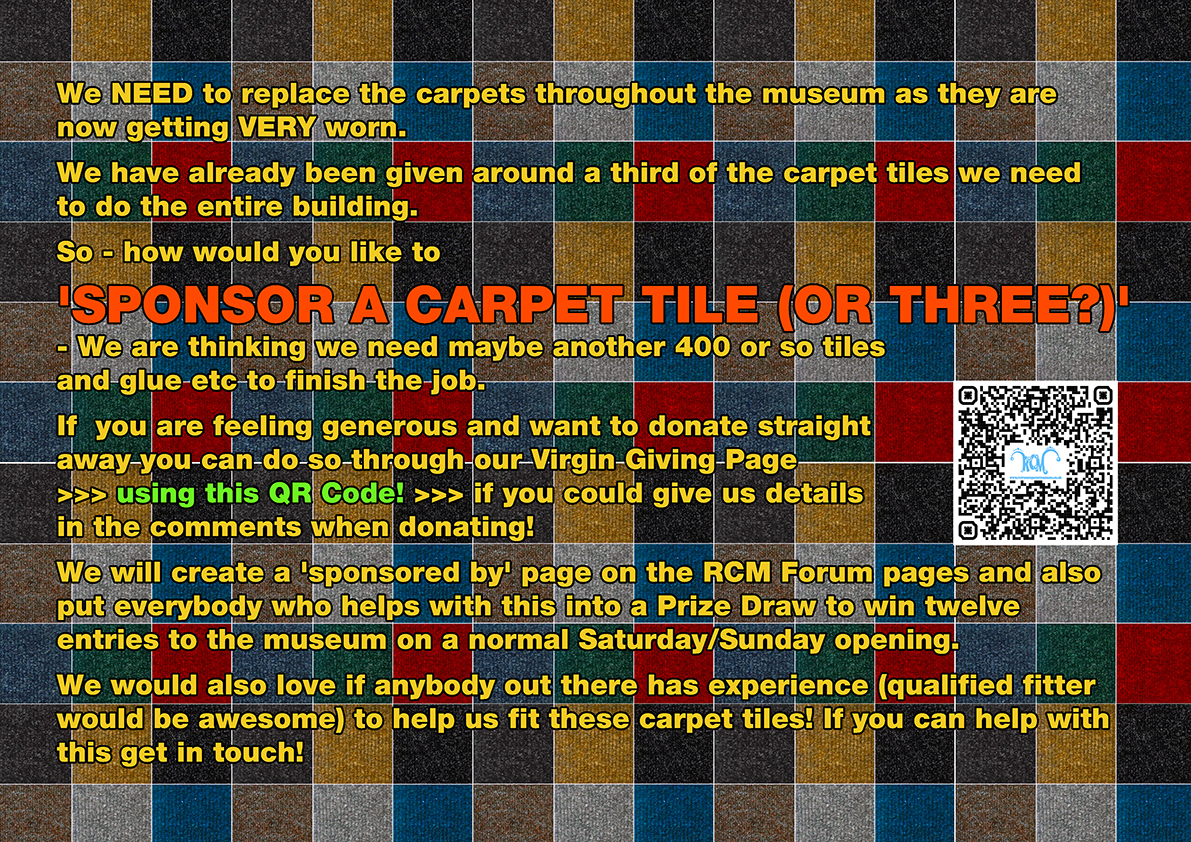 "I could see the faces of those who led pissing themselves laughing" - Funeral Pyre by The Jam
Topic starter
Posted : 21/01/2020 9:25 am
Happy to donate!
Question is can you get retro computer themed carpet tiles?
Rich
Posted : 21/01/2020 12:57 pm
We are actually thinking of a glitch(ed) carpet - pixels corruption as in tiles ... various colours (!)
As long as they are the same thickness and size etc I can see it looking pretty cool.
Andy
"I could see the faces of those who led pissing themselves laughing" - Funeral Pyre by The Jam
Topic starter
Posted : 21/01/2020 1:11 pm
Donation done (for myself & Eleanor)
Posted : 21/01/2020 6:13 pm